Jennifer Esposito Is Your Newest NCIS Agent in Season 1...
Critics Are Split on Ghostbusters Reboot ...
'Respect is key': The Game, Snoop Dogg lead march to LA...
Kristen Stewart's Sheer Dress At 'Equals' Premiere -- S...
"A Slow Slipping Away"-- Kris Kristofferson's Long-Undi...
Fox News' Roger Ailes Sued for Sexual Harassment by Ous...
Garrison Keillor Retires from 'Prairie Home Companion' ...
Jennifer Aniston is Pregnant: Star Steps Out in Loose D...
Hiddleswift Is One Big Song Promotion -- A Theory...
Elvis Presley's daughter Lisa Marie Presley files for ...
---
---
---
As the irascible Mama Harper, Vicki Lawrence was wondrously transformed into a full-tilt senior citizen, and it wasn't a matter of if, but when, she would get her own TV series, Mama's Family debuted in 1983 on NBC, lasting two seasons before going into syndication for another four years.
Read More...

Posted by: News Editor - February 19, 2014, 8:28 am - PR
Keywords: television, comedy

---
A few must-have gadgets for the up-and-coming spy in you. Whether you have been blacklisted or are just curious about becoming a part-time spy, you should try to get your hand on these gadgets!
Read More...

Posted by: News Editor - June 5, 2013, 7:49 am - PR
Keywords: television, mystery

---
Join one of television's hottest crime-solving teams, Angie Harmon and Sasha Alexander, as they star in 15 gripping episodes of the enormously popular cable TV series' third season. This must-own DVD release will also feature bonus content, including behind-the-scenes featurettes, unaired scenes and a gag reel.
Warner Bros Home Entertainment
Read More...

Posted by: News Editor - April 23, 2013, 7:28 am - PR
Keywords: television

---
Two female office workers are taken captive by the Stranger, a mysterious farmer who must, at the start of every spring, present young women as a ritual sacrifice to a hideous supernatural creature living beneath the farmer's barn. One of the girls escapes and winds up seeking refuge in an abandoned schoolhouse - where kidnappers happen to be holding the daughter of a wealthy socialite for ransom.
Read More...

Posted by: News Editor - November 9, 2012, 8:18 am - PR
Keywords: suspense

---
Two- time Pulitzer Prize winner, political candidate, journalist, movie director, and social critic are just a few of the titles that Norman Mailer holds. Mailer wrote over 30 books in his lifetime, married six times and had nine children. He died at the age of 84 on November 10, 2077. He lived a tumultuous life that has demarcated him as one of the most memorable iconoclasts of the last century. On May 8, 2012, Cinema Libre Studio will take you beyond the headlines and into the life of this complex man.
Read More...

Posted by: News Editor - April 28, 2012, 10:54 am - PR
Keywords: documentary

---
Roman Polanski's triangle of menace and mayhem, with a killer new transfer.
Read More...

Posted by: Jon Danziger - December 1, 2011, 8:50 am - DVD Review
Keywords: criterion, gangster, polanski

---
This is a show that brings back the same theatrics that the highly creative and unsurpassable combination of Keith Emerson's legendary keyboards, Greg Lake's extraordinary voice, and the dramatic drumming of Carl Palmer to their core fan base and to the new generation that hails the musical and technical virtuosity that ELP delivered at every performance, and recorded in every album.
Read More...

Posted by: News Editor - July 30, 2011, 1:52 pm - PR
Keywords: music

---
Louis Armstrong and some of his best pals celebrate his 70th birthday at the Newport Jazz Festival. We'll save you a piece of cake!
Read More...

Posted by: Jon Danziger - February 17, 2010, 8:35 am - DVD Review
Keywords: satchmo, jazz, concert, louis armstrong

---
This is yet another World War II filme concentrating on the Holocaust, but it's led by a powerful cast and director that give me high hopes for the project.
Read More...

Posted by: Chuck Aliaga - September 28, 2009, 5:55 pm - DVD Review
Keywords: world war ii, nazi, holocaust, sanity

---
A fistful of Japanese crime pictures, in a super groovy pink and black case, from Criterion. Rock on.
Read More...

Posted by: Jon Danziger - September 7, 2009, 7:56 pm - DVD Review
Keywords: criterion, eclipse, noir, crime, foreign

---
It's nice to see a more recent film come from the always-fun Mondo Macabro, and I'm sure it offers more of the same disturbing stuff.
Read More...

Posted by: Chuck Aliaga - August 23, 2009, 4:07 pm - DVD Review
Keywords: erotic, gothic, mystery, morocco

---
The body count continues on Blu-ray and I loved every second of it!
Read More...

Posted by: Matt Serafini - June 16, 2009, 7:11 pm - DVD Review
Keywords: jason voorhees, friday the 13th, blu-ray, 80s slasher, slasher sequel, summer camp, amy steel, kirsten baker

---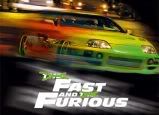 Movie succeeds despite a total lack of knife-wielding murderers, musicals set in high schools, and 3-D animation.
Read More...

Posted by: Joel Cunningham - April 4, 2009, 10:24 pm - Article
Keywords: box office

---
Keywords

television, jennifer esposito, blue bloods, ncis, mark harmon. duane henry, wilmer valderrama, michael weatherly, bull, movie, ghostbusters, comedy, chris helmsworth, melissa mcarthy, kristen wiig, celebrity, rap, game, shoop dogg, jayceon terrell taylor, alton sterling, kristen stewart, equals, jonathan simkhal, nicholas hoult, music, kris kristofferson, country music hall of fame, alzheimers, lyme disease, fox news, gretchen carlson, fox and friends, steve doocy, roger ailes, the real story with gretchen carlson, radio, garrison keillor, a prairie home companion, jennifer anniston, baby bump, justin theroux, taylor swift, tom hiddleston, calvin harris, lisa marie presley, michael lockwood, riley and benjamin keough, danny keough, michael jackson, nicolas cage, tom affleck, boston fan, bill simmons, hbo show, any given wednesday, tom brady, deflategate, hamilton, lin-manuel mianda, periscope, heart tweet machine, hamilton mixtape, cable, hbo, curb your enthusiasm, larry david, bernie sanders, saturday night live, maya and marty, christina grimmie, murdered, plaza live, before you exit, marcus grimmie, nashville, cmt, president brian phillips, the tonight show, jimmy fallon, president obama, the roots, hillary clinton, tim mcgraw, faith hill, maggie mcgraw, humble and kind, ellen degeneres show, titi pierce, coldwell banker robbins & free realty, hairspray live!, tracy turnblad, york theatre company, john waters, jennifer hudson, harvey fierstein, martin short, derek hough, j.k. rowling, harry potter and the cursed child, noma dumezweni, emma watson, judd apatow, paul freig, melissa mccarthy, romance, history channel, roots, remake, anika noni rose, t.i., malachi kirby, josh duhamel, transformers, fergie, black eyed peas, axl, double dutchess, abc, music city, grand ole opry, chip esten, lennon stella, the voice, alisan porterm, christina aguilera, ceelo green, ariana grande, sia, the little big town, 2016 billboard music awards, pink, just like fire, pamela neal, warrior princess, send my love (to your new lover), billboard music awards, adele, patrick daughters, bryan cranston, lbj, all the way, melissa leo, frank langella, todd weeks, hard sell, kristin chenoweth, wicked
On Facebook!
<!~~ Facebook Badge START ~~>digitallyOBSESSED!

Promote Your Page Too