Mandy Patinkin Shaves Off Homeland Saul Beard: See the ...
Sample This on DVD Dec 10...
Silent Night, Bloody Night (Restored Version) on DVD De...
Billy Joel Announces Monthly Shows at Madison Square Ga...
That press tour escalated quickly. Will Ferrell talks R...
THE UNINVITED (BLU-RAY)...
THE ATTACK (BLU-RAY)...
CRYSTAL FAIRY & THE MAGICAL CACTUS (BLU-RAY)...
TANK GIRL (BLU-RAY)...
HORROR STORIES...
BOUNTY KILLER...
I MARRIED A WITCH (BLU-RAY)...
THE BLUE ANGEL (BLU-RAY)...
PASSION (BLU-RAY)e...
BYZANTIUM (BLU-RAY)...
BABY PEGGY: THE ELEPHANT IN THE ROOM...
STORAGE WARS: VOLUME THREE...
Take Part in a Film Restoration...
THE 39 STEPS (BLU-RAY)...
DARK SHADOWS: THE BEST OF BARNABAS...
2 BROKE GIRLS...
DOWNTON ABBEY SEASONS ONE & TWO LIMITED EDITION...
FLORENCE AND THE SPIRIT OF THE RENAISSANCE...
NAZI COLLABORATORS...
KATT WILLIAMS: KATTPACALYPSE...
CREAM FAREWELL CONCERT...
JACK REACHER...
MANBORG...
LIZ & DICK...
CHINA BEACH: THE COMPLETE SERIES...
THE LIFE AND DEATH OF COLONEL BLIMP (BLU-RAY)...
PURPLE NOON (BLU-RAY)...
WEEKEND (BLU-RAY)...
JUAN OF THE DEAD...
THE DEVIL'S NEEDLE AND OTHER TALES OF VICE AND REDEMPTI...
SUNSET BOULEVARD...
SALO, OR THE 120 DAYS OF SODOM...
TABLOID...
CUL-DE-SAC...
3 WOMEN...
YOJIMBO/SANJURO...
SUMMER HOURS (L'heure d'ÈtÈ)...
WIZARD OF OZ...
WINGS OF DESIRE...
HORTON HEARS A WHO!...
REVANCHE...
LAST DAYS OF DISCO...
NIGHTS AND WEEKENDS...
STARGATE SG-1: CHILDREN OF THE GODS...
STARGATE ATLANTIS: THE COMPLETE FIFTH SEASON...
THE STEPFATHER...
THE HILLS RUN RED...
MANAGEMENT...
NIGHT OF DEATH...
GNAW...
Freddy Got Fingered...
Secure The Second Season of The Border on DVD August 25...
THE WALTONS: THE COMPLETE 9TH SEASON...
Dance Me Outside kicks onto DVD May 6, 2008...
Film-Fest 4: Sundance 2000 & Hawaii...
Saving Private Ryan...
Share:

Permalink:
Studio: Hollywood Select Video
Year: 1970-1975
Cast: Brioni Farrell, Elaine Giftos, Karen Carlson, Barbara Leigh, Reni Santoni, Richard Stahl, Richard Rust, Lawrence P. Casey, Scottie MacGregor, Candice Rialson, Robin Mattson, Pegi Boucher, Joyce Williams, Kathy Cannon, Doug Fieger, Herb Jefferson Jr., Joseph Kaufmann, Patti T. Byrne, Alana Collins, Mittie Lawrence, Clint Kimbrough, Felton Perry, Dennis Dugan, Dick Miller, Jean Manson, Ashley Porter, Angela Gibbs, Sally Kirkland, Alan Arbus, Maria Rojo, Pat Anderson, Rhonda Leigh Hopkins, Susan Damante, Brooke Mills, Brenda Sutton
Director: Stephanie Rothman, George Armitage, Jonathan Kaplan, Clinton Kimbro, Alan Holleb, Barbara Peeters
Release Date: May 04, 2010
Rating: Not Rated for (language, violence, nudity)
Run Time: 09h:20m:00s
Genre(s): exploitation, drive-in
"Would you like an aspirin?" - Barbara (Patti T. Byrne)
These aren't going to be confused as being great movies, but this budget-priced set includes seven groovy drive-in sexploitation titles about nurses and teachers with a fair amount of skin and pretty ladies. What more did you expect?

Movie Grade: C+

DVD Grade: C

This four-disc set of seven Roger Corman/New World Pictures releases carries the theme of "naughty nurses" and "tawdry teachers", even though ironically most of the women featured seem like "nice" girls just looking for love.

This is the second in a series of Corman-produced B-movie collections (the first featured "hot bikes, cool car and bad babes"), and the films were drive-in fodder back in the olden days, when the lure of a sleazy poster and the promise of bare breasts was all that was required to get an audience. Oh, for the simpler times...

Let's take a look at Collection 2:

The Student Nurses
1970
Directed by Stephanie Rothman
01h:21m:45s

The first entry in this set doesn't quite carry the exploitation weight it should given the title and attractive cast. Instead of a lurid sex romp this one is more of soapy drama, complete with a groovy message about doing what's right, despite what "the man" says, as four student nurses each find out something about themselves. If the movie poster would have lured me in I would have classified this a bait-and-switch title, as there is very little nudity and too much yakkety-yak. Along the way there's a hippy trippy love-in, counter-culture activism, some sandy beach fondling, a terminal patient romance and even an abortion that culminates in an odd hallucination scene, but the pacing is slow and the acting is board-stiff. Poor Brioni Farrell—the cutest one of the bunch—undergoes the greatest indignity, what with getting violently groped and assaulted in an uncomfortably leering opening scene that gives this one an ugly texture right off the bat. Whatever happened to starting off one of these movies with a steamy group shower?

Private Duty Nurses
1971
Directed by George Armitage
01h:15m:44s>

There's a bit more nudity this around compared to Rothman's film—as best as I could tell—but the problem is the print looks like it's being shown through a couple of layers of thin fabric. Colors are washed out, details are vague and in some instances I couldn't tell what the hell was supposed to be going on. The plot isn't that different from The Student Nurses, only this time it's about three girls embarking on the titular career while sharing a tiny apartment in a groovy beachfront California town. Each encounters an assortment of romance, danger and harsh reality, with such edgy topics as racism and ocean ecology frontrunners for time-wasting non-nudity related storylines. For some reason writer/director George Armitage (Grosse Point Blank) includes a fairly lengthy rape scene, one that is equally as uncomfortably leering as a similar moment included in The Student Nurses. Talk about a mood killer. Overall the acting is hammy and somewhat dodgy, with the print looking so rotten that I couldn't even tell if the girls were reasonably pretty, and in what was marketed as a male fantasy B-movie that's where your theoretical money is supposed to be riding. For the curious, the late Doug Fieger (The Knack) shows up in a couple of scenes with his early band Sky.

Night Call Nurses
1972
Directed by Jonathan Kaplan
01h:17m:36s

With Night Call Nurses things take a turn for the better, a properly tawdry offering from director Jonathan Kaplan (The Accused). What makes this one better than the first two? Well, the acting is better (at times, at least), the story moves quicker and thankfully there's plenty of skin. With a screenplay from "nurse" veteran George Armitage, this one follows a familiar genre setup, with three very pretty nurses getting involved with assorted patients and simultaneously experiencing the confused joys of the counterculture world. Plus, any film that begins with a nude woman (Lynne Guthrie)—toting a creepy baby doll—leaping to her death off a hospital roof immediately has my attention. And if that weren't enough, the trio of nurses feature a nekkid Alana (former Mr. Rod) Stewart—here appearing as Alana Collins—and an unexpectedly solid performance—especially for this typically stiff genre—from adorable Patti T. Byrne who falls for a pill popping truck driver. Some filler, in the form of sky diving and water skiing, is simply the time wasting foreplay before the bouts of nudity.

The Young Nurses
1973
Directed by Clinton Kimbro
01h:15m:29s

Clint Kimbrough, last seen in this collection appearing in the previous Night Call Nurses as an actor, adjusts the spelling of his name to Clinton Kimbro and steps behind the camera for The Young Nurses, operating (pun intended) with a screenplay from Howard Cohen (Vampire Hookers, Saturday the 14th). Why mess with a format if it works? That means once again we get three nurses (one rides a motorcycle!) with a penchant for doffing their duds and learning tough life lessons about love and other things. As is with most of these nurse flicks, the hospital scenes are an unintentional laugh riot—watch for an early surgery scene that is an absolute killer—and these moments are really just padding until the next pairing of connubial bliss occurs, whether it be on a drab couch or some sort of stylish outdoor shower setting. It is important to hook the audience right away, and topless sailboating is how this one opens, courtesy of the attractively well-formed Playboy Playmate Jean Manson. If you're curious you can look for a cameo by Sally Kirkland, billed in the credits as the ever important "woman at clinic".

Candy Stripe Nurses
1974
Directed by Alan Holleb
01h:16m:18s

As the last "naughty nurse" title in this set we also get the first of two lead actress appearances by popular exploitation star Candice Rialson (I still recall Chatterbox oh so fondly), who also appears in Summer School Teachers (see below). Written and directed by first-timer Alan Holleb (his only other credit is directing 1985's sex comedy School Spirit), Candy Stripe Nurses opens with a spiffy little vintage rock number that plays over a wacky animation sequence featuring frequent cartoon nudity, and this silliness gave me comfort that Holleb would not disappoint. And he didn't. There's a little comedy, a crazy car ride that destroys a mailbox and a park bench and a whole bunch of disrobed female forms. Aside from the clothing-optional Rialson his film features a short-haired Robin Mattson (Heather Webber from General Hospital), mad whittling skills of feisty Maria Rojo and some horrendous shorts (I believe the correct term is "plum smugglers") worn by a men's basketball team. Overlook the attempted drama about reforming criminals and drug-addicted athletes, because it's all about the frequent and plentiful nudity, of which Holleb obliges. This is what tacky drive-in movies were all about back in the day, my friend.

The Student Teachers
1973
Directed by Jonathan Kaplan
01h:17m:58s

Another Kaplan-directed title, here set in the seemingly idyllic Valley High, a place where the students all look really, really old. Yet if we are to learn anything from exploitation drive-in titles it's that no matter what male fantasy career a woman has (nurse OR teacher) there is always room for bare breasts and bad decisions. Even with that The Student Teachers is a surprisingly dull affair despite the cornball banjo score, dune buggy chase scene and laughably awful fistfights. The presence of Susan Damante and Brooke Mills notwithstanding, Kaplan is left to focus on some snarky criminals and the presence of a psychotic rapist (not again!) much of the time, though the great Dick Miller (a Corman staple who appears in almost all of the films here) is allowed to uncork a doozy of a dark turn as a coach with bigtime attitude problems. For extra credit, keep your eyes peeled for Chuck Norris appearing as a karate instructor.

Summer School Teachers
1974
Directed by Barbara Peeters
01h:24m:19s

Written and directed by Barbara Peters (Humanoids from the Deep), Summer School Teachers celebrates short-shorts the way some films embrace the human spirit. Unfortunately it doesn't gravitate toward nudity as much at it should, especially since it stars genre favorite and all-around babe Candice Rialson. The summer session at a California high school has its challenges apparently, but it's nothing that a game of all-girl football or knee-bending exercises won't fix. There may be colorful bikinis and tiny towels, but alarmingly little full-on nudity, something that these sort of films must have. Toss in some standard-issue feminism plus a little anti-war ranting and a car chase and Peeters has checked off items on the imaginary checklist of required elements. Some funny stuff does happen, much of it involving a pair of old bitties eavesdropping on what they think is a wild sex party ("put your lips around this"), which turns out to be a couple having a romantic dinner.

IMAGE/AUDIO
All films are presented in 1.33:1 fullframe, and though the backcover touts these as being "digitally remastered" I think that may be using the term "remastered" somewhat generously (it also refers to these as "action-adventure" films, too). I don't think these looked all that hot on the drive-in screen, so I wasn't expect all that much out of the transfers, but a film like Private Duty Nurses seems to be culled from a simply god awful print. The others fare somewhat better, with slightly less smeary colors and not so hazy edges. As an added nuisance all films feature the Hollywood Select Video "bug" in the lower righthand corner. Audio, presented in 2.0 mono, is hissy in spots, with frequent clipping, but the dialogue is largely discernible.

EXTRAS
This four-disc set is comprised of three dual-layer and one single-layer platter. The only extras appear on disc four, and consists of trailers for Night Call Nurses, The Student Nurses, The Young Nurses and Candy Stripe Nurses.
Posted by: Rich Rosell - May 30, 2010, 12:16 pm - DVD Review
Keywords: roger corman, nurses, teachers, drive-in movies
---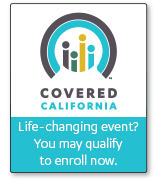 Keywords

television, mandy patinkin, homeland, hbo, live! with kelly and michael, claire danes, damian lewis, documentary, horror, music, billy joel, madison square garden, monthly show, knicks, rangers, liberty, movie, anchorman 2 the legend continures, will ferrell, newseum, north dakota's kx news, peyton manning, dodge durango, olympic curling trials, drama, kirstie, tv land, sitcom, kirstie alley, rhea perlman, cheers, the blacklist, james spader, megan boone, the voice, jon stewart, daily show, comedy channel, fox news, war on christmas, comedy, ghostly, bizarre, haunted, celebrity, morgan freeman, ipad finger painted portrait, kyle lambert, surgeon, assimilated, bombing, meteor, enemies, stockings, anthologies, terrifying, suspense, boorish, expatriate, brothers, kendall jenner, kim, kourtney, khloe, kylie, jenner brand, kanye west, lamar odom, kris jenner, box office, movies, sci-fi, paul walker, van diesel, fast and furioous, roseanne barr, mindy kaling, the mindy project, lunch, hotel bel-air, sports
Xbox 360 4GB Kinect Console for $179.99! From 11/28-12/2.
On Kindle!
On Facbook!
<!~~ Facebook Badge START ~~>digitallyOBSESSED!

Promote Your Page Too