'Project Runway All Stars': Marge Simpson gets a fashio...
Mandy Patinkin Shaves Off Homeland Saul Beard: See the ...
Sample This on DVD Dec 10...
Silent Night, Bloody Night (Restored Version) on DVD De...
Billy Joel Announces Monthly Shows at Madison Square Ga...
THE UNINVITED (BLU-RAY)...
THE ATTACK (BLU-RAY)...
CRYSTAL FAIRY & THE MAGICAL CACTUS (BLU-RAY)...
TANK GIRL (BLU-RAY)...
HORROR STORIES...
BOUNTY KILLER...
I MARRIED A WITCH (BLU-RAY)...
THE BLUE ANGEL (BLU-RAY)...
PASSION (BLU-RAY)e...
BYZANTIUM (BLU-RAY)...
BABY PEGGY: THE ELEPHANT IN THE ROOM...
STORAGE WARS: VOLUME THREE...
Take Part in a Film Restoration...
THE 39 STEPS (BLU-RAY)...
DARK SHADOWS: THE BEST OF BARNABAS...
2 BROKE GIRLS...
DOWNTON ABBEY SEASONS ONE & TWO LIMITED EDITION...
FLORENCE AND THE SPIRIT OF THE RENAISSANCE...
NAZI COLLABORATORS...
KATT WILLIAMS: KATTPACALYPSE...
CREAM FAREWELL CONCERT...
JACK REACHER...
MANBORG...
LIZ & DICK...
CHINA BEACH: THE COMPLETE SERIES...
THE LIFE AND DEATH OF COLONEL BLIMP (BLU-RAY)...
PURPLE NOON (BLU-RAY)...
WEEKEND (BLU-RAY)...
JUAN OF THE DEAD...
THE DEVIL'S NEEDLE AND OTHER TALES OF VICE AND REDEMPTI...
SUNSET BOULEVARD...
SALO, OR THE 120 DAYS OF SODOM...
TABLOID...
CUL-DE-SAC...
3 WOMEN...
YOJIMBO/SANJURO...
SUMMER HOURS (L'heure d'ÈtÈ)...
WIZARD OF OZ...
WINGS OF DESIRE...
HORTON HEARS A WHO!...
REVANCHE...
LAST DAYS OF DISCO...
NIGHTS AND WEEKENDS...
STARGATE SG-1: CHILDREN OF THE GODS...
STARGATE ATLANTIS: THE COMPLETE FIFTH SEASON...
THE STEPFATHER...
THE HILLS RUN RED...
MANAGEMENT...
NIGHT OF DEATH...
GNAW...
Freddy Got Fingered...
Secure The Second Season of The Border on DVD August 25...
THE WALTONS: THE COMPLETE 9TH SEASON...
Dance Me Outside kicks onto DVD May 6, 2008...
Film-Fest 4: Sundance 2000 & Hawaii...
Saving Private Ryan...
Share:

Permalink:
Studio: The Criterion Collection
Year: 1942-1945
Cast: Noel Coward, Bernard Miles, John Mills, Rex Harrison, Margaret Rutherford, Kay Hammond, Constance Cummings, Celia Johnson, Kay Walsh, Richard Attenborough, Hugh Wakefield, Joyce Carey, Trevor Howard, Cyril Raymond, Stanley Holloway, Robert Newton, Amy Veness, Alison Legatt, Jacqueline Clark
Director: David Lean, Noel Coward
Release Date: March 27, 2012
Rating: Not Rated for (nothing objectionable)
Run Time: 07h:30m:00s
Genre(s): drama, comedy
"This misery can't last." - Laura Jesson (Celia Johnson) - Brief Encounter
Criterion's Blu-Ray boxset of four David Lean/Noel Coward films from the 1940s is a winner on all fronts. The films are a varied lot in terms of storylines - ranging from war's brutalities to family drama to playful ghosts to extramarital affairs, but each are awash in Coward's raw wordplay and Lean's visual talents.

Recommended.

Movie Grade: B+

DVD Grade: A-

In Which We Serve
1942
01h:55:04s

Not only was this somber war-themed film co-directed by both Coward and Lean, it was the first directing gig for both of them. That's not too shabby of an achievement, considering In Which We Serve was nominated for Best Picture in 1943, alongside titles like Casablanca and For Whom The Bell Tolls. Coward - who wrote, produced and starred here - is the proper-yet-rugged Captain D, (perhaps not the most believable role for a guy like Coward) set to lead a shiny new navy vessel against the Germans during the early days of England's involvement in World War II. In Which We Serve opens with a nearly 15-minute sequence that rapidly follows the shipbuilding process on through a series of seas battles that ultimately end in the sinking of Captain D's ship. What follows is a back-and-forth of flashbacks - remembered by men on the brink of death - that tells the very personal lives of the crew back home, though it's primarily the lives of shipmates Coward, Bernard Miles and John Mills.

To call this a flag-waving propaganda film isn't necessarily an insult (hey, that's what it is) and yet what In Which We Serve accomplished rather effortlessly was the ability to remind us just how unforgiving the brutality of war could be; even loved ones back home were not always safe. It is those "back home" flashbacks that do the emotional heavy-lifting here because we already know bad things are going to happen and yet the film loops viewers back to see the lives, the homes, the loves of Coward, Miles and Mills. The underlying sense of apprehension over war's sprawling uncertainties remains a constant, whether unspoken or not, and Coward's screenplay does an admirable job not pulling much from the cliche bucket - or at least nothing that doesn't fit dramatically well. The battle scenes still hold their own, with Lean creating a splashy sense of frenzy amidst exploding miniatures, stock footage and plenty of sloshing water.

Not my favorite title of this quartet, but a noble early 1940s war film that does a fine job putting a human face on the wartime drama. Bonus trivia: Juliet Mills (Avanti, Nanny and The Professor) appears as the infant daughter of her father John Mills' character Shorty.

This Happy Breed
1944
01h:51m:12s

The impact of war is undeniably a part of the fabric of This Happy Breed, which tells the story of a typical working class British family from 1919 to 1939. The film begins at the end of the first World War and leads us up to the start of the second, with the lives of the Gibbons family as Coward's focal point. After returning home from war Frank (Robert Newton) and his Ethel (Celia Johnson) move into a row house to raise their three teenage children, along with Ethel's mother (Amy Veness) and Frank's widowed sister (Alison Legatt). It's a cozy and cramped lifestyle, and Coward slathers on enough comedy, drama and tragedy spread across the film's 20-year timespan to create a complexly interwoven family unit that is far from perfect, yet still realistically and believably dysfunctional.

You can toss out the sketchy aging makeup used on Robert Newton and Celia Johnson or the fact that teens-in-love Robert Mills and Kay Walsh were in their mid-thirties at the time of filming (and at times look older than Newton or Johnson. Coward's dialogue flows beautifully, peppered with dry British wit and even a bit of strong political/social commentary while Lean's inventive camera movement heightens the dramatics of key moments, such as when Frank and Ethel receive some very bad news. It may look simple, but the way the scene unfolds is a visual gem.

And if This Happy Breed proves nothing else it proves that teenage girls have always been an unpredictable handful.

Blithe Spirit
1945
01h:36m:10s

Coward's smash hit play received the cinematic treatment in 1945 - suffering a few noticeable tweaks, including making the male lead more handsome than bland and a censor board demand that forced the film to carry a completely different ending. Even with the changes Blithe Spirit remains a charming - if not peculiar - comedy about a skeptical author Charles Condomine (Rex Harrison) who commissions a seance by flighty local medium Madame Arcati (Margaret Rutherford) to get material for a new book. Naturally there's a wrinkle, in this case it's the accidentally conjured spirit of his dead ex-wife Elvira (Kay Hammond) who causes three-is-a-crowd trouble for Charles and the new Mrs. Condomine Ruth (Constance Cummings). Snappy banter ensues - sometimes at a very quick clip - and by the time the story launches into its comparatively silly final act there isn't much room for subtle nuance as things get progressively absurd.

Kay Hammond and Margaret Rutherford reprise their roles from the stage play, and their performances are the joys of the Lean-directed film version. Hammond - who spends the entire film in green makeup and clothing to give her that spectral look - is a sultry, sexy presence, giving every line of dialogue a cockeyed smile and loads of innuendo. She lends the right sort of saucy tilt to things, but the scene stealer is Rutherford as Madame Arcati, a bicycle-riding medium prone to fainting and with dislike for red meat. She is a hoot whenever she is onscreen, the type of character that can be both comical and believable at the same time, in a film where some of the characterizations are a bit one-dimensional.

It is also worth noting that Blithe Spirit received an Academy Award for Best Visual Effects for Tom Howard's then cutting-edge work.

Brief Encounter
1945
01h:26m:47s

Yet another Coward play - Still Life - found new life as a film in 1945, telling the story of an unexpected romance that develops between two married people who meet by chance at a train station. Brief Encounter features Celia Johnson (who nabbed a Best Actress nomination for her performance here) and Trevor Howard as the star-crossed pair, one a housewife adrift in the routine of her life the other a rather forward doctor with a knack for removing grit from someone's eye. We see Johnson's Laura and Howard's Alec relationship quickly accelerate during their weekly Thursday meetings, which begin innocently enough (the aforementioned grit removal) and soon reveal a classic case of an illicit love at first sight. The narrative is told from Laura's perspective, and we get to see her torment and joy over her feelings for Alec, as well as the small lies that begin compounding in her home life with kind husband Fred (Cyril Raymond). The kicker is that Fred isn't a cad - that would have made an extramarital affair somehow more acceptable - instead both he and Laura are in that comfort zone period of their marriage where it's all about the day-to-day things (dinner, crossword puzzles, the kids).

Brief Encounter is a remarkably honest film, and the storyline has not softened at all since 1945; this is about an affair and the emotional toll it imparts on those involved. The acting - especially doe-eyed Johnson - is superb and the fact that Laura and Alec both struggle immensely with their feelings - at one point there is a suicide attempt - is a testament to the way that Coward's writing intelligently portrays them not as ciphers, but as two very real people forced to deal with their feelings for one another. External noir-ish elements, such as the steamy train station, foggy streets or the majestic Rachmanioff score, become as integral as flesh-and-blood characters in Brief Encounter, and Lean weaves them into the story seamlessly.

There's an ageless quality about Brief Encounter, and where other films of the period tend to show their age to distraction at times here Lean and Coward magnificently defy that.

Four unabashedly forthright and intelligent films from the early 1940s.
Four new Blu-Ray transfers from Criterion.
Written by Noel Coward.
Directed by David Lean.

What's not to like?

IMAGE/AUDIO
All titles in this collection were part of a massive restoration commissioned by The British Film Institute National Archive in 2008, and the new high-definition AVC-encoded transfers here were culled from those elements. To say these films look remarkable is an understatement.

In Which We Serve
Probably the most impressive looking of the four, the seemingly pristine 1.37:1 transfer sports a consistently handsome balance of crisp blacks and greys. Contrast levels are outstanding, resulting in a degree of image clarity that unfortunately makes the occasional stock war footage really look sub-par by comparison. Audio is presented in an uncompressed 1.0 mono track that has provides clear dialogue with no evidence of hiss or distortion.

This Happy Breed
The restored 1.37:1 Technicolor transfer for This Happy Breed doesn't quite wow like Blithe Spirit does, but that shouldn't diminish the enjoyment of the overall presentation. The print - aside from a few noticeable moments of color flicker - carries a palette that is well-saturated, with fleshtones looking warm. Edge details are above bar, especially on the wedding day fabrics. Actually the transfer is so good that the old-age makeup used on Celia Johnson later in the film sometimes looks a bit jarring No complaints whatsoever with the clarity of the uncompressed 1.0 mono.

Blithe Spirit
Another Technicolor presentation - presented in 1.37:1 - nearly rivals the black-and-white In Which We Serve for the best transfer in this set, though for vastly different reasons. This is a beautifully restored print, with the color spectrum appearing vibrant and elements such as the ghostly green of Kay Hammond looking particularly brilliant. Facial features and clothing textures are well-detailed, and there is one closeup of Jacqueline Clark that is almost three-dimensional in its clarity. The uncompressed 1.0 mono carries a fairly wide feel, and character voices have a buoyant, natural separation, with no clipping.

Brief Encounter
The new restoration done for the black-and-white Brief Encounter is really a showcase for Lean's vision, and the depth of shadow renders the steamy/foggy sequences in the train station into an array of noir-like visuals. Image clarity allows for clothing textures to pop in way films of this vintage just lack, and when combined with the well-balanced greyscale the presentation is a winner. The print is clean of debris and detritus, and I urge you to compare the included theatrical trailer with this restored work. The uncompressed 1.0 mono track, as with the other films in this set, delivers clear dialogue throughout.

EXTRAS
Packaging is nice, with each of the four films housed in its own individual thin case inside a heavy cardboard side-opened box that features a great shot from behind-the-scenes of In Which We Serve. A 45-page booklet contains 5 essays, including When Noel Met David by Ian Christie, Battle Stations by Terrence Rafferty, Home Truths by Farran Smith Neheme, Present Magic by Geoffrey O'Brien and Riskiest Thing I Ever Did by Kevin Brownlow. Criterion is rarely skimpy on supplements, and this set should keep you pretty busy:

In Which We Serve
Included here are the first segment with Noel Coward scholar Barry Day (16m:09s 1080p), in which he discusses Coward, his initial involvement in the project, the casting, and the film's reception by British filmgoers. Day seems to have an endless array of Coward quotes and anecdotes, and he makes the piece a nice mix of humor and film history. A Profile of In Which We Serve (24m:27s) is a documentary from 2000 that looks at the making of, and in my estimation is highlighted by comments from cinematographer Ronald Neame. Coward and Attenborough At The NFT (01h:05m:01s) is an audio recording from 1969 at The National Film Theater; it's a lively conversation between the two, and it's a shame there is no video to go along with it. The film's theatrical trailer (01m:17s) is also included.

This Happy Breed
Second two of Coward expert Barry Day (14m:59s 1080p) begin the supplements on this disc, with Day providing a background on the roots of This Happy Breed, from the stage play to the screen, as well as the accuracy of capturing the societal intricacies of the British working class at the time. Also available is The Golden Age (44m:06s 1080i), a 2010 interview with cinematographer/screenwriter/producer Ronald Neame that was filmed shortly before his passing. This Happy Breed's theatrical trailer (02m:35s) and the re-release trailer (02m:18s) conclude the bonus material for this platter.

Blithe Spirit
Another installment of Coward-phile Barry Day (11m:09s 1080p), here documenting the difference between the stage play and film (as well as Lean and Coward diverse perceptions of each). Also included is an episode of the 1992 British series The South Bank Show (50m:40s), here presenting bio of Coward, sprinkled with interviews with folks like John Gielgud. The film's theatrical trailer (02m:25s) is provided, as well.

Brief Encounter
Extras here include a commentary from film historian Bruce Eder, which is culled from Criterion's 2000 SD release of Brief Encounter. Also provided is the final chapter of Coward expert Barry Day (16m:21s 1080p), this time providing a background on Coward's play and the timelessness of the storytelling, A Profile of Brief Encounter (24m:32s 1080i) documentary from 2000 about the making of the film and David Lean: A Self Portrait (58m:24s 1080i), a 1971 doc where the director discusses his work and career.
Posted by: Rich Rosell - August 5, 2012, 12:42 pm - DVD Review
Keywords: noel coward, david lean
---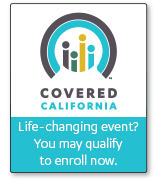 Keywords

television, project runway all stars, lifetime, simpsons, marge, abigail, breslin, anthony ryan, stacey bendet, alyssa milano, zanna roberts rassi, georgina chapman, isaac mizrahi, mandy patinkin, homeland, hbo, live! with kelly and michael, claire danes, damian lewis, documentary, horror, music, billy joel, madison square garden, monthly show, knicks, rangers, liberty, movie, anchorman 2 the legend continures, will ferrell, newseum, north dakota's kx news, peyton manning, dodge durango, olympic curling trials, drama, kirstie, tv land, sitcom, kirstie alley, rhea perlman, cheers, the blacklist, james spader, megan boone, the voice, jon stewart, daily show, comedy channel, fox news, war on christmas, comedy, ghostly, bizarre, haunted, celebrity, morgan freeman, ipad finger painted portrait, kyle lambert, surgeon, assimilated, bombing, meteor, enemies, stockings, anthologies, terrifying, suspense, boorish, expatriate, brothers, kendall jenner, kim, kourtney, khloe, kylie, jenner brand, kanye west, lamar odom, kris jenner, box office, movies, sci-fi, paul walker, van diesel, fast and furioous, roseanne barr, mindy kaling, the mindy project, lunch, hotel bel-air, sports
Xbox 360 4GB Kinect Console for $179.99! From 11/28-12/2.
On Kindle!
On Facbook!
<!~~ Facebook Badge START ~~>digitallyOBSESSED!

Promote Your Page Too