Tom Hanks Discusses Playing Walt Disney In 'Saving Mr. ...
'The Voice' Top 5 Results: A Winning Streak Is Broken...
Percy Jackson: Sea of Monsters on 3D Blu-ray Deluxe Edi...
The Secret Village on DVD Dec 17 & VOD Jan 1...
Riddick on Digital HD Dec 17 & Blu-ray Combo Pack Jan 1...
CRYSTAL FAIRY & THE MAGICAL CACTUS (BLU-RAY)...
THE UNINVITED (BLU-RAY)...
THE ATTACK (BLU-RAY)...
TANK GIRL (BLU-RAY)...
HORROR STORIES...
I MARRIED A WITCH (BLU-RAY)...
BOUNTY KILLER...
THE BLUE ANGEL (BLU-RAY)...
PASSION (BLU-RAY)e...
BYZANTIUM (BLU-RAY)...
BABY PEGGY: THE ELEPHANT IN THE ROOM...
STORAGE WARS: VOLUME THREE...
Take Part in a Film Restoration...
THE 39 STEPS (BLU-RAY)...
DARK SHADOWS: THE BEST OF BARNABAS...
2 BROKE GIRLS...
DOWNTON ABBEY SEASONS ONE & TWO LIMITED EDITION...
FLORENCE AND THE SPIRIT OF THE RENAISSANCE...
NAZI COLLABORATORS...
KATT WILLIAMS: KATTPACALYPSE...
CREAM FAREWELL CONCERT...
JACK REACHER...
MANBORG...
LIZ & DICK...
CHINA BEACH: THE COMPLETE SERIES...
THE LIFE AND DEATH OF COLONEL BLIMP (BLU-RAY)...
PURPLE NOON (BLU-RAY)...
WEEKEND (BLU-RAY)...
JUAN OF THE DEAD...
THE DEVIL'S NEEDLE AND OTHER TALES OF VICE AND REDEMPTI...
SUNSET BOULEVARD...
SALO, OR THE 120 DAYS OF SODOM...
TABLOID...
CUL-DE-SAC...
3 WOMEN...
YOJIMBO/SANJURO...
SUMMER HOURS (L'heure d'ÈtÈ)...
WIZARD OF OZ...
WINGS OF DESIRE...
HORTON HEARS A WHO!...
REVANCHE...
LAST DAYS OF DISCO...
NIGHTS AND WEEKENDS...
STARGATE SG-1: CHILDREN OF THE GODS...
STARGATE ATLANTIS: THE COMPLETE FIFTH SEASON...
THE STEPFATHER...
THE HILLS RUN RED...
MANAGEMENT...
NIGHT OF DEATH...
GNAW...
Freddy Got Fingered...
Secure The Second Season of The Border on DVD August 25...
THE WALTONS: THE COMPLETE 9TH SEASON...
Dance Me Outside kicks onto DVD May 6, 2008...
Film-Fest 4: Sundance 2000 & Hawaii...
Saving Private Ryan...
Share:

Permalink:
Studio: The Criterion Collection
Year: 1995
Cast: Vincent Cassel, Hubert Kounde, Said Taghmaoui, Marc Duret, Philippe Nahon, Francois Levantal, Edouard Montoute, Eric Pujol, Benoît Magimel, Solo, Rywka Wajsbrot, Olga Abrego, Mathilde Vitry, Félicité Wouassi, Fatou Thioune, Mathieu Kassovitz, Abdel Ahmed Ghili
Director: Mathieu Kassovitz
Release Date: May 08, 2012
Rating: Not Rated for (violence, language)
Run Time: 01h:38m:22s
Genre(s): foreign, crime
"And who protects us from you?" - Hubert (Hubert Koundé)
Five years after its 2007 SD release by Criterion Mathiew Kassovitz's brutal, intense social drama La Haine is issued in 1080p. The supplemental material is the same as that earlier version, but the image transfer does offer some subtle improvements over the previous offering. Enough to double dip? Not necessarily.

Movie Grade: A+

DVD Grade: A

I reviewed Criterion's SD La Haine a few years ago, and what follows is my original review of the film. I have updated the image/audio content for this new 2012 Blu-Ray release, as well as commenting on the supplements. My opinon of La Haine's thuggish honesty has not wavered, and I still find myself reminded from time to time of the underlying theme of "it's not how you fall that matters, it's how you land."

The title of this explosive 1995 film from writer/director Mathieu Kassovitz translates into English as "hate", and the story is set in France - though it could be just about anywhere—where the disenfranchised poor of the crowded housing projects are at constant, bloody odds with the local police, often with deadly results. Based loosely on a string of real life events, Kassovitz takes on what is sometimes called the "social time bomb" of the French banlieue, represented here by the seedy and dangerous outskirts of Paris where the edges of delinquency and order seem to continually collide.

Unlike a film set in the United States, for example, where the alienated may all be of one specific race or ethnicity, Kassovitz guts the volatile French class structure for the rest of the world to see, as he shows audiences an overcrowded—and most importantly - a multi-ethnic populace at the lower end of the social strata that band together amidst rundown public housing to rise against what is perceived as smothering, oppressive authority.

In La Haine, it's a Jew, an African, and an Arab — three close friends bound by their immigrant status in France, all simmering with their own level of anger, frustration, and a streetwise brand of tough conflict resolution. There's Vinz (Vincent Cassel), the headstrong loose cannon who does Travis Bickle impressions in the mirror; Hubert (Hubert Koundé), the quiet boxer ultimately drawn down a path he simply cannot ignore; and Saïd (Saïd Taghmaoui) the joker of the group, a hyper dealmaker with all sorts of unsavory connections.

Tensions are high as a local youth, wounded in a confrontation with police, clings to life, and it is apparent that if the boy dies, violence will most certainly erupt in even greater waves. A policeman's weapon is lost during one of the riots, and is recovered by Vinz, who vows eye-for-an-eye justice as he parades around like an edgy thug. With Hubert and Saïd alongside him, serving as neither devil nor angel, the choice of knowing what should be done versus what must be done becomes very, very gray. All the swagger and bravado that comes with the demand for retribution builds in quick narrative punches as Kassovitz moves to the film's final act, as Vinz gets ever closer to pulling the trigger.

Kassovitz shot La Haine on color stock, which was then printed in black-and-white. Artistically it was a smart move, as the cold range of blacks, grays, and whites provides the perfect bleak palette for not just the story, but the locale and an unavoidable layer of self-fulfilling defeat and futility. Naturally, the logical adult in us knows full well that rioting rarely - if ever—actually solves anything, but try telling to that a neighborhood full of disenfranchised, alienated poor, or, as one wealthy character refers to them, the "malaise of the ghetto." Revolution is never pretty, and Kassovitz uses black-and-white to great effect to help sell that vibe.

Koundé's Hubert tells an apocryphal story about a man falling from a rooftop that neatly bookends La Haine, with the underlying message that "it's not how you fall that matters, it's how you land." That sentiment coincides nicely with an unusually gentle scene about midway through, as Kassovitz pans out from a high tenement window, and then begins a long, lazy glide over the rooftops of the projects. It's a beautiful sequence, and it matches Hubert's remarks that as the man in his story is falling, he keeps repeating "so far, so good," until, of course, he hits the ground. As Kassovitz moves the camera in that long tracking shot, it's like we are that character Hubert is speaking of, and for that brief moment everything is, in fact, fine.

La Haine has been referred to as "urban cinema" - whatever that really is - but it lives on as a beautifully coarse rendering of conflict. Criterion treats the film with the high regard it deserves, and layering on a strong compliment of fine supplemental material.

Highly recommended.

IMAGE/AUDIO
I won't go so far as to say this new Blu-Ray release is a required purchase if you already own the 2007 SD from Criterion. Image quality improvements - while evident - are not completely as singularly striking as can be found on other upgrades of other titles.

The new AVC-encoded 1.85:1 1080p transfer manages to do something that was lacking a bit on the 2007 SD release, and that is to improve the overall clarity of the night shots, lending a bit more detail to the proceedings. The improvements are modest, but they are there. The thing to remember is that La Haine was never meant to appear crystalline - this is a purposefully coarse film, shot on color stock and then printed in black-and-white. The jump to 1080p is really a mixed blessing, and it serves to both improve some of the weaknesses from the original transfer while at the same time forcing some of the grittier visual elements to be even more pronounced. It's a stark transfer, balanced by a consistently even-keeled grayscale and tight, strong black levels.

In 2007 offered a pair French language tracks - 2.0 stereo and a remixed 5.1 - as audio options. Gone is the original 2.0 stereo, and in its place is a lossless 5.1 DTS-HD Master Audio French language track. The presentation remains understated but effective, anchoring dialogue primarily in the center channel. Rear channels provide sporadic activity, and when used helps sell the scenes that can really benefit, such as the riot and fight sequences.

EXTRAS
All of the same supplements from the 2007 release are, presented in 1080i. A 22-page black-and-white booklet features photos, production credits, a six-page analysis by author Ginette Vincendeau and a two-page reprint of comments from director Costa-Gavras that first appeared in the program book for the 2006 Toronto International Film Festival.

An optional Jodie Foster Introduction (14m:51s) has the actress expounding on the impact the film had on her, her involvement with Kassovitz, and generally how she became involved in the U.S. distribution.

The commentary from Kassovitz, whose English is perfect, has its share of explaining how certain shots were arranged, but he admits that talking about the technical material is "boring." Instead, the director dives into the social realities of France, the projects, and gun control, pausing periodically to explain little details, the importance of having the film be shot in black-and-white, and even the purposefulness of having short end credits. He admits it is probably the "best film I will ever do," so who am I to argue. He makes a very eloquent case.

The remainder of the supplements begin with the near feature-length Ten Years of La Haine (01h:23m:23s), produced by Studio Canal, presented in 1.85:1 anamorphic widescreen. Kassovitz, Cassel, Koundé, and assorted key crew discuss the film's history, production, on through it's arrival at Cannes. There's an informative segment on the actual events that inspired the story, culled from French news broadcasts, and lengthy discussion of why the film was issued in black-and-white, the process of editing and mixing, and a fascinating discussion of what went into the long tracking shot over the roof of the projects, the digital work required to remove the helicopter's shadow, and the fact that Kassovitz wasn't happy with the shot, even though it is really one of the more dramatic sequences of the entire film.

Social Dynamite (34m:00s) features a number of noted sociologists discussing the film's locale, and the subject of public housing in the U.S. and France, as well as how La Haine has become a representative example of alienation and how hate develops and erupts. This is a smart, well-structured think piece, one that places great importance on the work of Kassovitz.

Preparing For The Shoot (05m:57s) is a collection of behind-the-scenes clips (in French, with English subs), while Making Of A Scene (06m:36s) showcases Kassovitz assembling the Vinz-shoots-a-cop sequence, again presented in French with English subtitles. There are four deleted/extended scenes (two of each), the longest of which runs 02m:50s, and the shortest at just 37 seconds. They are presented in nonanamorphic workprint format, and all four are followed by an "afterword" segment from Kassovitz, shown in anamorphic widescreen, discussing why that particular scene didn't make it in the final cut. A Stills Gallery concludes the material.
Posted by: Rich Rosell - May 13, 2012, 7:05 am - DVD Review
Keywords: kassovitz, urban cinema
---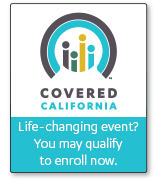 Keywords

movie, saving mr. banks, tom hanks, p. l. travers, mary poppins, walt disney, television, the voice, season 5, vocal competition, adam lavine, christina aguilera, blake shelton, cee lo green, will champlin, tessanne chin, jacquie lee, kids, drama, action, price is right, bob barker, 90th birthday, game show, pet adoption week, drew carey, frozen, animated tale, the hunger games: catching fire, out of the furnace, coen brothers, inside llewyn davis, comedy, movies, box office, project runway all stars, lifetime, simpsons, marge, abigail, breslin, anthony ryan, stacey bendet, alyssa milano, zanna roberts rassi, georgina chapman, isaac mizrahi, mandy patinkin, homeland, hbo, live! with kelly and michael, claire danes, damian lewis, documentary, horror, music, billy joel, madison square garden, monthly show, knicks, rangers, liberty, anchorman 2 the legend continures, will ferrell, newseum, north dakota's kx news, peyton manning, dodge durango, olympic curling trials, kirstie, tv land, sitcom, kirstie alley, rhea perlman, cheers, the blacklist, james spader, megan boone, jon stewart, daily show, comedy channel, fox news, war on christmas, ghostly, bizarre, haunted, celebrity, morgan freeman, ipad finger painted portrait, kyle lambert, surgeon, assimilated, bombing, meteor, enemies, stockings, anthologies, terrifying, suspense, boorish, expatriate, brothers, kendall jenner, kim, kourtney, khloe, kylie, jenner brand, kanye west, lamar odom, kris jenner
Xbox 360 4GB Kinect Console for $179.99! From 11/28-12/2.
On Kindle!
On Facbook!
<!~~ Facebook Badge START ~~>digitallyOBSESSED!

Promote Your Page Too