Shameless:  The Complete Third Season on DVD & Blu-ray ...
Tom Hanks Discusses Playing Walt Disney In 'Saving Mr. ...
'The Voice' Top 5 Results: A Winning Streak Is Broken...
Percy Jackson: Sea of Monsters on 3D Blu-ray Deluxe Edi...
The Secret Village on DVD Dec 17 & VOD Jan 1...
CRYSTAL FAIRY & THE MAGICAL CACTUS (BLU-RAY)...
THE UNINVITED (BLU-RAY)...
THE ATTACK (BLU-RAY)...
TANK GIRL (BLU-RAY)...
HORROR STORIES...
I MARRIED A WITCH (BLU-RAY)...
BOUNTY KILLER...
THE BLUE ANGEL (BLU-RAY)...
PASSION (BLU-RAY)e...
BYZANTIUM (BLU-RAY)...
BABY PEGGY: THE ELEPHANT IN THE ROOM...
STORAGE WARS: VOLUME THREE...
Take Part in a Film Restoration...
THE 39 STEPS (BLU-RAY)...
DARK SHADOWS: THE BEST OF BARNABAS...
2 BROKE GIRLS...
DOWNTON ABBEY SEASONS ONE & TWO LIMITED EDITION...
FLORENCE AND THE SPIRIT OF THE RENAISSANCE...
NAZI COLLABORATORS...
KATT WILLIAMS: KATTPACALYPSE...
CREAM FAREWELL CONCERT...
JACK REACHER...
MANBORG...
LIZ & DICK...
CHINA BEACH: THE COMPLETE SERIES...
THE LIFE AND DEATH OF COLONEL BLIMP (BLU-RAY)...
PURPLE NOON (BLU-RAY)...
WEEKEND (BLU-RAY)...
JUAN OF THE DEAD...
THE DEVIL'S NEEDLE AND OTHER TALES OF VICE AND REDEMPTI...
SUNSET BOULEVARD...
SALO, OR THE 120 DAYS OF SODOM...
TABLOID...
CUL-DE-SAC...
3 WOMEN...
YOJIMBO/SANJURO...
SUMMER HOURS (L'heure d'ÈtÈ)...
WIZARD OF OZ...
WINGS OF DESIRE...
HORTON HEARS A WHO!...
REVANCHE...
LAST DAYS OF DISCO...
NIGHTS AND WEEKENDS...
STARGATE SG-1: CHILDREN OF THE GODS...
STARGATE ATLANTIS: THE COMPLETE FIFTH SEASON...
THE STEPFATHER...
THE HILLS RUN RED...
MANAGEMENT...
NIGHT OF DEATH...
GNAW...
Freddy Got Fingered...
Secure The Second Season of The Border on DVD August 25...
THE WALTONS: THE COMPLETE 9TH SEASON...
Dance Me Outside kicks onto DVD May 6, 2008...
Film-Fest 4: Sundance 2000 & Hawaii...
Saving Private Ryan...
Share:

Permalink:
Studio: The Criterion Collection
Year: 1954-1956
Cast: Toshiro Mifune, Kaoru Yachigusa, Mariko Okada, Eiko Miyoshi, Mitsuko Mito, Rentaro Mikuni, Kuroemon Onoe, Kusuo Abe, Ko Mihashi, Koji Tsuruta, Daisuke Kato, Akihio Hirata, Haruo Tanaka, Minoru Chiaki, Kenjin Iida
Director: Hiroshi Inagaki
Release Date: June 26, 2012
Rating: Not Rated for (nothing objectionable)
Run Time: 05m:06s:25s
Genre(s): foreign
"Don't you know how to treat a samurai?" - Takezo (Toshiro Mifune)
As a cumulative tale this is exciting and dramatic, but as three separate films only two manage to hold up all that well.

Movie Grade: B+

DVD Grade: B+

In the mid-1950s Hiroshi Inagaki directed three films for Toho Co., Ltd. that told the somewhat fictionalized story of real-life 17th century samurai Musashi Miyamoto. Toshiro Mifune boldy anchored all three in the lead role, and though he doesn't seem to have all that much dialogue it is his commanding screen presence that speaks loudly throughout the trilogy. This is old school epic storytelling, full of battles, romance, intrigue and humor, with Inagaki bookending the series with two very strong films, and sadly a weak link in the middle.

Samurai I: Musashi Miyamoto
01h:33m:49s

Much like the latest superhero epic at your local cineplex consider this installment the origin story of legendary wandering swordsman Musashi Miyamoto. Lonely soul Takezo (Toshiro Mifune) and his soon-to-be-married pal Matahachi (Rentaro Mikuni) head out to become swords-for-hire, only to find themselves mostly as grunts digging trenches as the Battle of Sekigahara reaches its crescendo. When a battlefield conflict seriously injures Matahachi the two friends wander the countryside, staying one step ahead of the enemy, seeking shelter and food but finding a needy widow (Eiko Miyoshi) and her jingle-belled daughter Akemi (Mariko Okada). It is Akemi who figures prominently in the rest of the series, serving as one corner of an ill-fate love triangle that gets darker as the trilogy progresses. An encounter with a nasty gang of bandits (led by the scenestealing Kusuo Abe) shows Takezo's fighting prowess, but an awkward romantic moment forces him to embark on a solo journey of discovery. In fact Samurai I is all about discovery for Takezo as he learns the hard way what it means to ignore "wisdom and virtue" on his path to becoming a total warrior. His christening as Musashi - the equivalent of a costumed crimefighter being given a proper name - doesn't come until late in the third reel, and it's then we realize this film was really just a setup for Inagaki to bound forward into the other two installments.

Even though this is less about Musashi than it is about Takezo becoming Musashi, it is probably the best tale of the trilogy, even if the fight sequences are not especially thrilling. The see-it-coming-a-mile-away romance of Takezo and squeaky clean Otsu (Kaori Yachigusa) provides the emotional dramatics, while the evil Yoda mentoring of priest Takuan (Kuroemon Onoe) is there for the requisite tough-love mental training. I'm not that concerned how loose with the facts Inagaki played with telling the story Musashi, Samurai I is a compelling, compact adventure filled with the right amount of chaos and pathos. Unlike the other two films - which relied more heavily on backlots - Inagaki's cameras were out and about in Samurai I, and the expanse of the Japanese countryside really lets the majesty of the surroundings become a prominent force.

Samurai II: Duel At Ichijoji Temple<
01h:43m:48s

The second film in the set picks about 4 years after Samurai I, with Takezo/Musashi still living life as a wandering swordsman. In the opening sequence he does battle against a nasty opponent who is armed with a chain and sickle, in what is unfortunately the best moment here. The rest of Samurai II stumbles on its way slowly, and Takezo/Musashi is once again reminded that he has "lost the spirit of the sword" and "lacks right-mindedness" to become a true samurai. That means even more discovery. This plodding self-actualization is made more complex by the appearance of both Akemi and Otsu, who both still have quite the hot crush on Takezo/Musashi. There seems to be more sword-on-sword fighting going on here than in the first film, but none of it - save for that opening duel - has the nerve-rattling intensity needed for a film about samurais.

As a result Samurai II is something of a huge drop in overall entertainment quality from the first, and Inagaki has made a longer film but not a better one. Sure, we're introduced to unbeaten ronin Kojiro Sasaki (Koji Tsuruta) - who longs for a duel with Musashi (see Samurai III for payoff) - but there's a lather-rinse-repeat to the storytelling, and between the fight scenes, the proud posturing and Takezo/Musashi remaining a perpetual heartbreaker to the ladies there isn't much here that seems new. Similarly Inagaki spends its final half-hour as ostensibly a setup for the much more exciting third and final installment.

Samurai III: Duel At Ganryu Island
01h:48m:48s

Inagaki finds his footing again with the final chapter, and the centerpiece here is the eventual confrontation between Kojiro and Musashi. There's a lot more action in Samurai III, though the fight scenes still seem to suffer from some comically hammy death scenes. Along the way Musashi rediscovers gardening, gains more inner strength and has to deal with the two women who love him blindly both showing up at his farm hut at the same time. Musashi is gruffly stoic, Akemi and Otsu take part in an axe-wielding cat fight, bandits wreak havoc and the confident Kojiro bides his time practicing his "swallow turn". The buildup to all of this is the battle between Kojiro and Musashi, which gets wedged into the final minutes of the film, but it is beautifully executed by Inagaki on a beachfront locale with the two samurai battling to find who is the best swordsman.

Visually Samurai III is a better looking film than its predecessor, with more location shooting and much less of a reliance on stodgy backlots. Plain and simple: Samurai II looked like a rush job sequel, whereas here there's a cinematic grandeur that helps with the epic-ness of the story. The complex characters of Kojiro Sasaki and Akemi get a big push to the forefront, and that really helps give the narrative a primary and secondary source of danger. There can be no peace for Musashi until both Kojiro and Akemi have been forced to come to their own self-realization, and Inagaki layers on the tension effectively as everything eventually comes to a head.

The trilogy begins strong and ends just as powerfully, making this well worth a rental.

IMAGE/AUDIO
Criterion has delivered high-definition digital restorations for all three, culled from 35mm low-contrast prints struck from original camera negatives. Each is presented in its original 1.33:1 aspect ratio, and the 1080p/AVC-encoded transfers are largely quite attractive, providing warm fleshtones and an extremely natural color palette. Black levels are less stable, and there is a bit of inconsistency in quality across the three films - much of this due to source issues with the original Eastmancolor stock - but the restoration process is undeniably impressive. Just take a look at the trailers if you need proof.

Audio for all three films is provided in uncompressed 1.0 Japanese mono, with easy-to-read English subs. Voice quality is more than serviceable, with no hiss or crackle evident.

EXTRAS
Criterion's clear plastic case contains two discs, both housed on one panel. A 24-page booklet has a pair of essays, the first entitled Musashi Mifune by author Stephen Prince - outlining the impact of the three films - and the second being The Book of Five Rings by translator/historian William Scott Wilson - which looks at the tenets of Musashi Miyamoto.

Disc one houses Samurai I and Samurai II, while disc two contains only Samurai III. Extras are somewhat minimal - at least by Criterion standards - and consist primarily of a three-part discussion with aforementioned William Scott Wilson, who spends times providing a background on the real-like Musashi Miyamoto. The segments are On Musashi Miyamoto Pt. I (08m:37s 1080p), On Musashi Miyamoto Pt. II (07m:13s 1080p) and On Musashi Miyamoto Pt. III (09m:52s 1080p) Trailers for Samurai I (02m:51s), Samurai II (03m:46s) and Samurai III (03m:25s) are also included.
Posted by: Rich Rosell - August 19, 2012, 8:01 am - DVD Review
Keywords: toshiro mifune, samurai, hiroshi inagaki, toho
---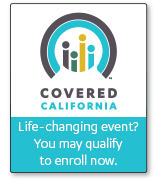 Keywords

television, movie, saving mr. banks, tom hanks, p. l. travers, mary poppins, walt disney, the voice, season 5, vocal competition, adam lavine, christina aguilera, blake shelton, cee lo green, will champlin, tessanne chin, jacquie lee, kids, drama, action, price is right, bob barker, 90th birthday, game show, pet adoption week, drew carey, frozen, animated tale, the hunger games: catching fire, out of the furnace, coen brothers, inside llewyn davis, comedy, movies, box office, project runway all stars, lifetime, simpsons, marge, abigail, breslin, anthony ryan, stacey bendet, alyssa milano, zanna roberts rassi, georgina chapman, isaac mizrahi, mandy patinkin, homeland, hbo, live! with kelly and michael, claire danes, damian lewis, documentary, horror, music, billy joel, madison square garden, monthly show, knicks, rangers, liberty, anchorman 2 the legend continures, will ferrell, newseum, north dakota's kx news, peyton manning, dodge durango, olympic curling trials, kirstie, tv land, sitcom, kirstie alley, rhea perlman, cheers, the blacklist, james spader, megan boone, jon stewart, daily show, comedy channel, fox news, war on christmas, ghostly, bizarre, haunted, celebrity, morgan freeman, ipad finger painted portrait, kyle lambert, surgeon, assimilated, bombing, meteor, enemies, stockings, anthologies, terrifying, suspense, boorish, expatriate, brothers, kendall jenner, kim, kourtney, khloe, kylie, jenner brand, kanye west, lamar odom, kris jenner
Xbox 360 4GB Kinect Console for $179.99! From 11/28-12/2.
On Kindle!
On Facbook!
<!~~ Facebook Badge START ~~>digitallyOBSESSED!

Promote Your Page Too