Bob Barker returns to 'Price Is Right' for his 90th bir...
"Frozen" pushes "The Hunger Games: Catching Fire" out o...
Chonda Pierce: Girl Talk on DVD Dec 17...
Souvenir Trading Cards from Big: 25th Anniversary Editi...
box Office Charts From Yahoo! Movies Dec 6 - 8...
CRYSTAL FAIRY & THE MAGICAL CACTUS (BLU-RAY)...
THE UNINVITED (BLU-RAY)...
THE ATTACK (BLU-RAY)...
TANK GIRL (BLU-RAY)...
HORROR STORIES...
I MARRIED A WITCH (BLU-RAY)...
BOUNTY KILLER...
THE BLUE ANGEL (BLU-RAY)...
PASSION (BLU-RAY)e...
BYZANTIUM (BLU-RAY)...
BABY PEGGY: THE ELEPHANT IN THE ROOM...
STORAGE WARS: VOLUME THREE...
Take Part in a Film Restoration...
THE 39 STEPS (BLU-RAY)...
DARK SHADOWS: THE BEST OF BARNABAS...
2 BROKE GIRLS...
DOWNTON ABBEY SEASONS ONE & TWO LIMITED EDITION...
FLORENCE AND THE SPIRIT OF THE RENAISSANCE...
NAZI COLLABORATORS...
KATT WILLIAMS: KATTPACALYPSE...
CREAM FAREWELL CONCERT...
JACK REACHER...
MANBORG...
LIZ & DICK...
CHINA BEACH: THE COMPLETE SERIES...
THE LIFE AND DEATH OF COLONEL BLIMP (BLU-RAY)...
PURPLE NOON (BLU-RAY)...
WEEKEND (BLU-RAY)...
JUAN OF THE DEAD...
THE DEVIL'S NEEDLE AND OTHER TALES OF VICE AND REDEMPTI...
SUNSET BOULEVARD...
SALO, OR THE 120 DAYS OF SODOM...
TABLOID...
CUL-DE-SAC...
3 WOMEN...
YOJIMBO/SANJURO...
SUMMER HOURS (L'heure d'╚t╚)...
WIZARD OF OZ...
WINGS OF DESIRE...
HORTON HEARS A WHO!...
REVANCHE...
LAST DAYS OF DISCO...
NIGHTS AND WEEKENDS...
STARGATE SG-1: CHILDREN OF THE GODS...
STARGATE ATLANTIS: THE COMPLETE FIFTH SEASON...
THE STEPFATHER...
THE HILLS RUN RED...
MANAGEMENT...
NIGHT OF DEATH...
GNAW...
Freddy Got Fingered...
Secure The Second Season of The Border on DVD August 25...
THE WALTONS: THE COMPLETE 9TH SEASON...
Dance Me Outside kicks onto DVD May 6, 2008...
Film-Fest 4: Sundance 2000 & Hawaii...
Saving Private Ryan...
Share:

Permalink:
Studio: New Line Home Video
Year: 2008
Cast: Meg Ryan, Annette Benning, Debra Messing, Jada Pinkett-Smith, Eva Mendes, Carrie Fisher, Bette Midler, Candice Bergen, Cloris Leachman
Director: Diane English
Release Date: December 19, 2008
Rating: PG-13 for sex-related material, language, some drug use and brief smoking (in a bathtub, while talking on the telephone and wearing a turban)
Run Time: 01h:54m:00s
Genre(s): comedy, drama
"Don't be bitter. It leads to Botox." - Catherine (Candince Bergen)
The 2008 remake of The Women: A Dialogue.

Movie Grade: D+

DVD Grade: B

Why remake the great movies? It's a question that has puzzled movie fans for decades. But, really, why remake a movie like George Cukor's The Women, the 1939 comedy that featured zero male actors but was nevertheless famously "all about men"? Why try to adapt a story about a particular social class of women in a particular time to an environment in which those elements make next to no sense?

These are questions I pondered while watching Diane English's update, which took a more than decade to make it to the screen and shows its age, and later discussed via instant message with my friend Debi, who also happens to be this website's editor. I soon realized that in that conversation, I had said all I ever wanted to say about the movie, and thought about it as much, or more, than I care to do again. So instead of writing a typical review, I'm presenting a transcript of our conversation, with a few minor edits. Looking back, I'm really surprised there wasn't more swearing.

Joel: So, The Women (2008) was so, so s***ty.

Debi: Of course. My jaw dropped at the thought of a remake. It is so of its time, so perfect.

J: It totally drops the original's premise of catty competition between the women and goes for the empowerment/friendship angle.

D: Ew. So no gossip at the salon, no eavesdropping in the dressing rooms, no Reno divorces, no running back to hubby in the end?

J: The gossip in the salon remains. Apparently Sak's is the only place in the city to go shopping/get a manicure/get a haircut. And actually, instead of going to Reno for a divorce when she finds out her husband is having an affair, Mary Haines (Meg Ryan) heads off to some kind of meditation/detox camp to clear her head.

D: Oy vey.

J: And she still eventually decides to take him back... but on her terms.

D: I could never stand her character anyway, even in the original.

J: Also, they keep the "no men at all" conceit, though it makes even less sense in a modern context.

D: You know, the first time I saw the original, I had not realized there were no men. Never noticed. It takes place in a very singular women's world, which actually, come to think of it, mostly still existed when I was a kid.

J: Well it works in the original because the women don't work, and are just full time catty gossips. Here they are all empowered working women in New York City (there's still a fashion show, but instead of "gowns by Adrian," they are little black dresses by Meg Ryan). Last time I checked, NYC was an environment with a lot of men. So this time, Sylvia Fowler, the Rosalind Russel role (Annette Benning), is publisher of a women's magazine that employs no men, and she's also a Samantha Jones clone that we are somehow supposed to care about, even though she's awful.

D: Annette is a wee long in the tooth for that role.

J: All of them look like plastic dolls. Meg Ryan's face is kind of terrifying. If they kept that gag from the original where they compare the women to different animals, she would definitely be a duck.

D: I guess they can't stay young and lithe forever.

J: Oh, and the women hit all the demographics, to the point where it hardly makes sense for them to even be friends. One of the side characters (Jada Pinkett-Smith) is not only the token black best friend, but also the token lesbian, with lots of dialogue pointing out how she's a lesbian, as if it defines her entire personality.

D: Oy vey x10.

J: It's also really crude in an awkward way. It plays like a bloated chick flick from 1995 that suddenly realized that there was this little show called Sex and the City. Bette Midler has a ridiculous cameo as a guest at the detox place and delivers a ridiculous line about orgasms that no one would ever actually say. Meanwhile, it remains weirdly faithful to the originalˇthey keep the line about there being a word for Crystal that "isn't used in polite company," which doesn't quite work when the characters are all talking constantly about f***ing.

D: If they really wanted to remake it, they should have done a period piece.

J: Well, I kind of get what they were thinking. "Define" women today in a way that the original did. Except all the empowerment stuff doesn't really mesh with the bones of the storyˇgossip about a husband's infidelity, scheming to get back at the mistressˇand we wind up with a lot of snore-worthy bonding scenes.

D: You know, what they should have done is focused on the fact that there are still women like thisˇReal Housewives, you know. Rich parents or a husband, long days of spa-ing and shopping. Paris Hilton comes to mind. It's a necessary critique, and considering the original play (written by a woman!) was an indictment of a certain type of woman...

J: But (writer/director) Diane English was obviously too caught up in the mindset she brought to Murphy Brown about creating an inspiring working woman who was still a woman. So instead we witness her creative struggles alongside dumb subplots about Ryan's relationship with her daughter, who is A) having trouble in school, B) sneaking away to dress like a slut, C) secretly smoking, D) asking Annette Benning way-too-mature questions about sex, and E) then suddenly burning her tampons when she decides she doesn't want to "become a woman."

D: There's a little girl in the original, too...

J: Yeah, but she isn't used as a vehicle for some many trite issues.

D: None at all, but a broken heart that daddy is leaving and she hates Crystal, the mistress (Joan Crawford).

J: The actress playing Crystal this time (Eva Mendes) is no Crawford. Sexed up, dumbed down. Trashy.

D: If she's not smoking in a giant bubble bath and wearing turbans and bedcoats, then that's the sinker right there.

J: Actually, there is a scene of her smoking on the phone in a bubble bath while wearing a head wrap. But it's just there so all the queens in the audience can titter at the reference.

D: Sigh. It's such an iconic image, I suppose they had to do it.

J: That's the thing, the movie is obviously trying to honor the original in many ways, but it also has a totally different, incongruent message. I don't understand the point. On the bright side, I did learn that on Blu-ray you can speed up playback by about 30 percent and still hear all the dialogue and everything. I watched most of the movie that way. I think it helped.

Postscript: I can't believe I forgot to complain to Debi about Debra Messing's role as the pregnant best friend, which culminates in one of the worst delivery room scenes in the movies. Because Debi loathes Debra Messing.

The DVD: Audio and video on this Blu-ray are typically first-rate, offering up excellent clarity and depth for your ears and eyes alike. The bonus material is kind of depressing, thoughˇor at least, that's how I'd describe The Women: The Legacy, a featurette that goes into far too much detail about how much effort Diane English put into getting the movie made. The Women behind The Women, on the other hand, is just insufferable; the actresses discuss their characters and the film's "important themes" in reverential tones. There are also two brief deleted scenes.
Posted by: Joel Cunningham - June 18, 2009, 8:11 pm - DVD Review
Keywords: meg ryan, murphy brown, ugh
---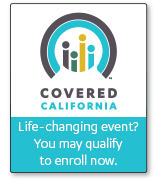 Keywords

television, price is right, bob barker, 90th birthday, game show, pet adoption week, drew carey, movie, frozen, animated tale, the hunger games: catching fire, out of the furnace, coen brothers, inside llewyn davis, comedy, movies, box office, project runway all stars, lifetime, simpsons, marge, abigail, breslin, anthony ryan, stacey bendet, alyssa milano, zanna roberts rassi, georgina chapman, isaac mizrahi, mandy patinkin, homeland, hbo, live! with kelly and michael, claire danes, damian lewis, documentary, horror, music, billy joel, madison square garden, monthly show, knicks, rangers, liberty, anchorman 2 the legend continures, will ferrell, newseum, north dakota's kx news, peyton manning, dodge durango, olympic curling trials, drama, kirstie, tv land, sitcom, kirstie alley, rhea perlman, cheers, the blacklist, james spader, megan boone, the voice, jon stewart, daily show, comedy channel, fox news, war on christmas, ghostly, bizarre, haunted, celebrity, morgan freeman, ipad finger painted portrait, kyle lambert, surgeon, assimilated, bombing, meteor, enemies, stockings, anthologies, terrifying, suspense, boorish, expatriate, brothers, kendall jenner, kim, kourtney, khloe, kylie, jenner brand, kanye west, lamar odom, kris jenner, sci-fi, paul walker, van diesel, fast and furioous, veronica lake
Xbox 360 4GB Kinect Console for $179.99! From 11/28-12/2.
On Kindle!
On Facbook!
<!~~ Facebook Badge START ~~>digitallyOBSESSED!

Promote Your Page Too