"Frozen" pushes "The Hunger Games: Catching Fire" out o...
Chonda Pierce: Girl Talk on DVD Dec 17...
Souvenir Trading Cards from Big: 25th Anniversary Editi...
box Office Charts From Yahoo! Movies Dec 6 - 8...
'Project Runway All Stars': Marge Simpson gets a fashio...
CRYSTAL FAIRY & THE MAGICAL CACTUS (BLU-RAY)...
THE UNINVITED (BLU-RAY)...
THE ATTACK (BLU-RAY)...
TANK GIRL (BLU-RAY)...
HORROR STORIES...
I MARRIED A WITCH (BLU-RAY)...
BOUNTY KILLER...
THE BLUE ANGEL (BLU-RAY)...
PASSION (BLU-RAY)e...
BYZANTIUM (BLU-RAY)...
BABY PEGGY: THE ELEPHANT IN THE ROOM...
STORAGE WARS: VOLUME THREE...
Take Part in a Film Restoration...
THE 39 STEPS (BLU-RAY)...
DARK SHADOWS: THE BEST OF BARNABAS...
2 BROKE GIRLS...
DOWNTON ABBEY SEASONS ONE & TWO LIMITED EDITION...
FLORENCE AND THE SPIRIT OF THE RENAISSANCE...
NAZI COLLABORATORS...
KATT WILLIAMS: KATTPACALYPSE...
CREAM FAREWELL CONCERT...
JACK REACHER...
MANBORG...
LIZ & DICK...
CHINA BEACH: THE COMPLETE SERIES...
THE LIFE AND DEATH OF COLONEL BLIMP (BLU-RAY)...
PURPLE NOON (BLU-RAY)...
WEEKEND (BLU-RAY)...
JUAN OF THE DEAD...
THE DEVIL'S NEEDLE AND OTHER TALES OF VICE AND REDEMPTI...
SUNSET BOULEVARD...
SALO, OR THE 120 DAYS OF SODOM...
TABLOID...
CUL-DE-SAC...
3 WOMEN...
YOJIMBO/SANJURO...
SUMMER HOURS (L'heure d'╚t╚)...
WIZARD OF OZ...
WINGS OF DESIRE...
HORTON HEARS A WHO!...
REVANCHE...
LAST DAYS OF DISCO...
NIGHTS AND WEEKENDS...
STARGATE SG-1: CHILDREN OF THE GODS...
STARGATE ATLANTIS: THE COMPLETE FIFTH SEASON...
THE STEPFATHER...
THE HILLS RUN RED...
MANAGEMENT...
NIGHT OF DEATH...
GNAW...
Freddy Got Fingered...
Secure The Second Season of The Border on DVD August 25...
THE WALTONS: THE COMPLETE 9TH SEASON...
Dance Me Outside kicks onto DVD May 6, 2008...
Film-Fest 4: Sundance 2000 & Hawaii...
Saving Private Ryan...
Share:

Permalink:
Studio: Image Entertainment
Year: 1966
Cast: Woody Allen, Tatsuya Mihashi, Akiko Wakabayashi, Mie Hama, Tadao Nakamaru
Director: Woody Allen, Senkichi Taniguchi
Release Date: June 16, 2009
Rating: PG for (innuendo)
Run Time: 01h:19m:48s
Genre(s): comedy
"Good afternoon. I am the Grand Exalted High Macha of Raspur, a nonexistent but real-sounding country." - High Macha Of Rashpur
Woody Allen's comedic redubbing of a couple of Japanese crime films is still full of laughs, but what's really funny is how similar this "new" DVD is to the one released in 2003. So funny I forgot to laugh.

Movie Grade: B

DVD Grade: C+

Cause for celebration: Woody Allen's What's Up, Tiger Lily? is back on DVD! The 2003 Image Entertainment release has been out of print for a few years, but don't worry if you bought it back thenˇyou aren't missing out. I don't suppose this really qualifies as a double-dip, as there's nothing new to entice fans to re-buy it (so, a single-dip?). It's literally the same discˇthe rather useless Allen filmography still stops with 2003's woeful Jason Biggs vehicle Anything Else.

That means I can pretty much let Dan Heaton's review below stand. For the record, I'm a bit more positive on the film than he is, though it does drag in spots and I could really do without the awkward musical interludes by Lovin' Spoonful, inserted against Allen's will to pad the running time. Dan is spot-on about the transfer and extras, though. A decent disc, and I don't suppose we can expect much in the way of extras for an Allen film anyway.

Dan's review follows, with edits and occasional additions by moi.

Woody Allen's star was only beginning to rise upon the release of the peculiar What's Up, Tiger Lily? in 1966. Joining with six other writers, he redubbed the entire soundtrack of two Japanese crime films, including 1964's Kagi no Kag (Joel: directed by Kurosawa compatriot Senkichi Taniguchi ), and created a new picture. The new dialogue is very silly and often incorporates the lowest, most basic humor to generate laughs. (Joel: I'll give him that, but some of it is damn funny, clunkers like "Hey! You have my vibrator!" aside.) The characters retain the dull racial stereotypes of the Japanese film and utilize goofy accents. Allen's ingenious sense of comic timing does appear here intermittently, but the amount of filler material is higher than usual.

The plot is a ridiculous spy tale involving the search for an important egg salad recipe. Tatsuya Mihashi now stars as Phil Moscowitz, a womanizing guy who manages to avoid considerable peril to capture the prize. (Joel: Does he? I could barely follow the new plot.) Many attractive women appear throughout, including Akiko Wakabayashi as his stunning accomplice, Suki. She escapes from jail and mistakenly believes that his car is her escape route, which brings them into a partnership. Further details about the plot are not really needed, as the story relies on odd punch lines to succeed. (Joel: Not true. I think it's important to note that the villain, Wing Fat, threatens his foes with a beard-eating mustache.)

The jokes are generally silly and extremely dumb, but I found myself chuckling at many of the lines. While looking at a map, one of the spies points at the building depicted and says the villain lives there. Phil, stunned: "He lives in that piece of paper?" Later, a stunning girl enters the room wearing only a bathrobe and asks Phil to name three presidents. (Joel: Yeah, I don't get that one.) Several fistfights contain ridiculous sound effects and have characters yelling "take this and that!" as they battle. (Joel: Actually, it's Phil, who does a bit of name calling: "Saracen pig! Spartan dog! Take this! And this! Roman cow! Russian snake! Spanish fly! Anglo-Saxon Hun!" It's inexplicably the film's best running gag.) The projection even stops at one point, during a dire moment with a snake. (Joel: To be fair, it actually stops so the projectionist can grab a piece of hair from the gate... and make out with his mistress a bit.)

Following several moments of unexplained action scenes, Woody Allen introduces the film and describes its purpose in a short discussion with an interviewer. They appear briefly during the story's middle act, but provide little more than face time for the director. Devoted Allen fans expecting a movie on the level of Annie Hall, Manhattan, and his other classic pictures will be extremely disappointed by What's Up, Tiger Lily? (Joel: Oh come on, Dan. No one is expecting Annie Hall.) Its scope is extremely limited and the laughs are dated. This silly experiment is worth seeing, but it only works if cinema lovers remember to leave their expectations at the door. (Joel: Also, if you're drunk.)

The DVD: The 2.35:1 anamorphic widescreen transfer lacks major defects. Considering the significant age of the source material, the picture holds up very wellˇthere's a small amount of grain and the clarity can only reach a certain level, but these issues never distract too much.

The lightweight mono transfer stays very centralized and lacks the punch of even an adequate stereo version. Audio is provided in two versions-theatrical and television-which vary slightly, and not always for understandable reasons.

An extra comparing the two tracks is helpful, but it would be better to explain why the changes were made. A few seem to relate to the material being risqu╚╚, but others are different for no apparent reason. The feature allows you to play brief scenes using either audio version, eliminating the need to search through the feature. There's also the original theatrical trailer and an Allen filmography.
Posted by: Joel Cunningham - July 5, 2009, 7:30 pm - DVD Review
Keywords: woody allen, mst3k, spartan dog
---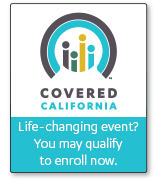 Keywords

movie, frozen, animated tale, the hunger games: catching fire, out of the furnace, coen brothers, inside llewyn davis, comedy, movies, box office, television, project runway all stars, lifetime, simpsons, marge, abigail, breslin, anthony ryan, stacey bendet, alyssa milano, zanna roberts rassi, georgina chapman, isaac mizrahi, mandy patinkin, homeland, hbo, live! with kelly and michael, claire danes, damian lewis, documentary, horror, music, billy joel, madison square garden, monthly show, knicks, rangers, liberty, anchorman 2 the legend continures, will ferrell, newseum, north dakota's kx news, peyton manning, dodge durango, olympic curling trials, drama, kirstie, tv land, sitcom, kirstie alley, rhea perlman, cheers, the blacklist, james spader, megan boone, the voice, jon stewart, daily show, comedy channel, fox news, war on christmas, ghostly, bizarre, haunted, celebrity, morgan freeman, ipad finger painted portrait, kyle lambert, surgeon, assimilated, bombing, meteor, enemies, stockings, anthologies, terrifying, suspense, boorish, expatriate, brothers, kendall jenner, kim, kourtney, khloe, kylie, jenner brand, kanye west, lamar odom, kris jenner, sci-fi, paul walker, van diesel, fast and furioous, veronica lake
Xbox 360 4GB Kinect Console for $179.99! From 11/28-12/2.
On Kindle!
On Facbook!
<!~~ Facebook Badge START ~~>digitallyOBSESSED!

Promote Your Page Too